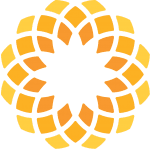 Important information and resources are located at the bottom of this page.
Montcalm Care Network UPDATE
Montcalm Care Network (MCN) staff are working hard to ensure services continue during the Coronavirus outbreak. We are taking precautions to protect you, your families and our staff. Links to helpful information and resources are provided below to help you in staying safe.
As of August 2020, all MCN services are available in-person or by telehealth. MCN's Stanton office is open Monday through Friday, 8am to 5pm for walk-ins and at other times by appointment.
Those entering the office will be screened for symptoms upon arrival. If you have been ill or recently exposed to someone with COVID, please call us to reschedule your services via telehealth.
The Center for Disease Control recommends people who are or have been ill with fever, shortness of breath, and cough, to stay home and rest for a period of ten days to two weeks. If your symptoms do not improve you should contact your primary care doctor.
As always, MCN staff are here to help. If you are in need of autism, mental health or substance use disorder services, please call us at 989-831-7520.